Horses are our inspiration!
Join horse-loving fans from over 100 countries and be inspired!
We Promise
To all those who dream of "a horse of my very own," Breyer promises realism and true quality that everyone can feel and cherish.
When you hold a Breyer model in your hands, you enter the world of real horses.
ENTER THE WORLD!
Do You Believe in Love at First Horse?
Horse fans' love affair started with the very first Breyer model!
TELL ME MORE!
Who's Your Dream Horse?
With hundreds of breeds across the globe, find your heart throb here!
FALL IN LOVE!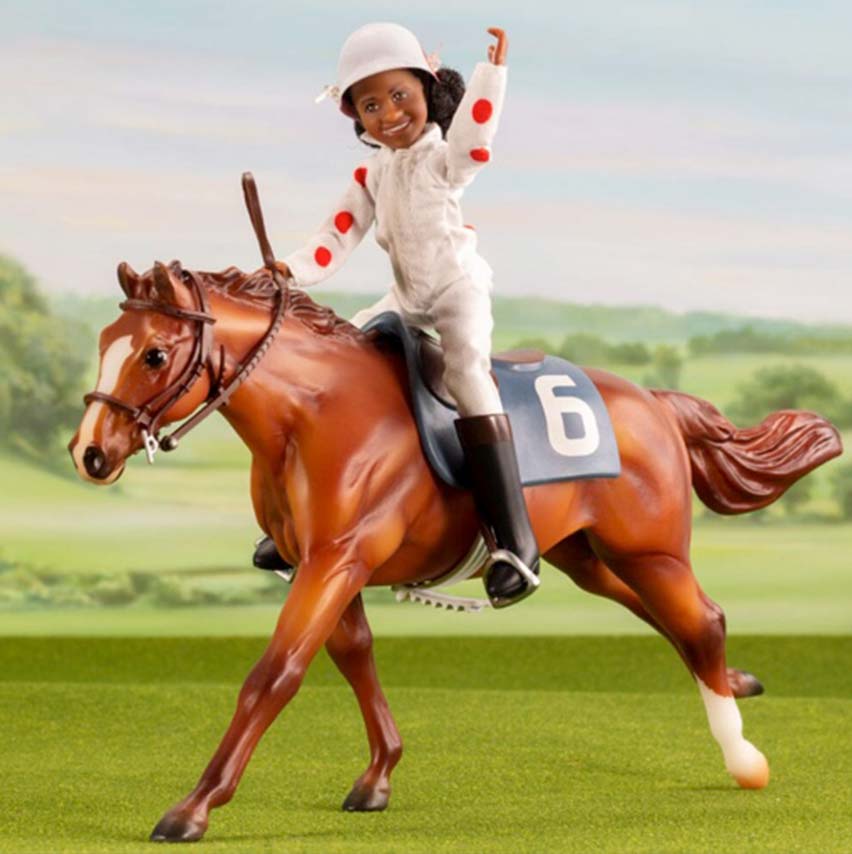 Cheryl White:
Teenage Trailblazer!
1971 America's First Black Female Jockey
Breyer is proud to present this
beautiful model and book to celebrate Cheryl White's heroic legacy!
Meet Emma,
Queen Elizabeth's
Favorite-Ever Pony!
Breyer gave Emma the royal treatment, and made a model of her to celebrate the Queen's 90th birthday!
MEET THE PALACE PONY!
DownLoads
of Fun!
Make a Breyer horse screensaver for your phone or tablet.
Print a Breyer horse poster for your room or stable!
LET'S DO IT!
What's New, Breyer?
Fall in love with this sweet Appaloosa mare and her energetic young foal. And don't stop there, preview all the newest models!
SEE WHAT'S NEW!
Breyer Makes Wishes Come True!
Chloe's Make-A-Wish dream became reality when she and her sister, Piper, hugged a horse at BreyerFest 2023!
Coming January 2024, Breyer's Make-A-Wish benefit model will help more wishes come true!
(Photo: Anne Sherwood)
Unicorns are
Everywhere!
Travel the real world of magical
unicorns, one culture at a time!
SEE UNICORNS!